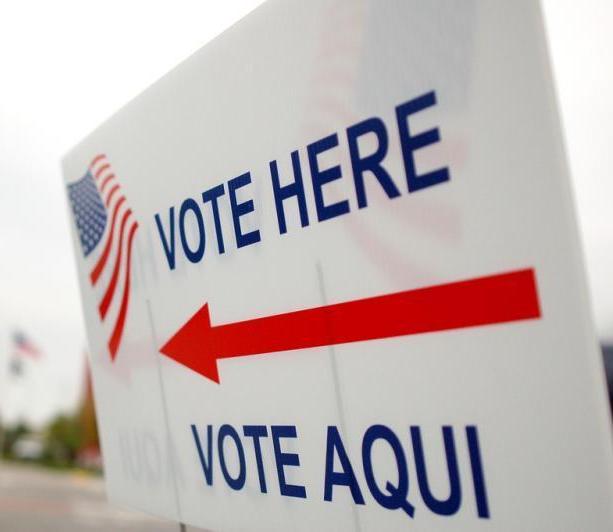 The Democracy Program at the Institute for Southern Studies provides research, analysis, and educational tools to promote a stronger democracy. Through the program, the Institute monitors key democracy issues, reports on democracy trends in the Institute's online magazine Facing South, and collaborates with partners to advance a pro-democracy agenda, with a special focus on North Carolina. For more information, contact Benjamin Barber, Democracy Program coordinator, at ben@southernstudies.org.
RESOURCES AND REPORTS
Issue Backgrounder: Voter and Election Official Intimidation in North Carolina (2023)
Issue Backgrounder: Independence of Boards of Elections in North Carolina (2023)
Issue Backgrounder: Youth Voting Access in North Carolina (2023)
Issue Backgrounder: Early Voting and Same-Day Registration in North Carolina (2023)
Report: Blueprint for a Stronger Democracy (North Carolina, 2023)
Report: Blueprint for a Stronger Democracy (North Carolina, 2021)
DEMOCRACY DISPATCHES IN FACING SOUTH
Language access at the ballot box lags in a diversifying South (9/27/23)
House Democrats revive push to pass federal voting rights protections (9/27/23)
Defamation and democracy: N.C. Supreme Court agress to hear case over false claims of voter fraud (9/1/23)
Unite N.C. tour mobilizes communities as lawmakers pass restrictive voting changes (8/30/23)
Southern lawmakers undermine ballot access for voters with disabilities (7/19/23)
10 Years post-Shelby, NC lawmakers advance slate of new voter restrictions and election changes (6/29/23)
Southern states at serious risk of election subversion (5/25)
South Carolina gerrymandering case could further erode the Voting Rights Act (5/25)
N.C. Supreme Court sets up tight timeline to implement voter ID (5/12)
Why felony disenfranchisement is a public safety problem (5/12)
Gene Nichol on North Carolina's lessons for America's democracy struggle (5/11)
Behind the GOP plan to block the youth vote (4/27/23)
State voter roll protection alliance comes under far-right attack (3/30/23)
Pro-democracy 'blueprint' guides key voting bills in North Carolina (3/30/23)
Census corrections show how Southern communities benefit from prisons (2/24/23)
North Carolina advocates offer detailed blueprint to strengthen democracy (2/16/23)
Southern legislatures undermine democracy through rules changes (2/8/23)
Criminalizing voters in Southern states (1/27/23)
Georgia officials consider changes to Georgia's runoff election system (1/12/23)
Companies break promises to stop funding Trump coup backers (1/11/23)
MEDIA COVERAGE
New North Carolina Election Bill Would Suppress Votes, Voting Groups Say (Cardinal & Pine, 6/21/23)
North Carolina advocates share blueprint for a stronger democracy (Carolina Public Press 4/25/23)
Interview with Melissa Price Kromm of N.C. Voters for Clean Elections (NC NewsLine 3/27/23)
Groups rally in Raleigh urging NC lawmakers to strengthen democracy (CBS17 2/26/23)
New report lays out vision for democracy reform in North Carolina (NC NewsLine 6/9/21)
UNITE NC TOUR
The Institute's Democracy Program is part of the Unite NC Town Hall tour, an effort spearhaded by Common Cause NC and other organizations to speak to North Carolina residents across the state about attacks on voting rights and the importance of a pro-democracy agenda. For information about the tour and future tour dates, visit here.